Hello, my crochet friend!
Here I bring to you fun and easy 13 scrap yarn crochet projects using your leftover yarns so you never run out of ideas and you use it all!
We all have this ridiculous amount of leftover yarn from previous crochet projects right?
Are you ready to try them out? Sort the scrap yarn by color and weight and let's get started with your crochet projects!
What Scrap yarn crochet projects are we going to be making? Read on to find out!
---
---
Colorful Crochet Mandala Free Pattern – by Made By Gootie
The Joyful Mandala is a colorful crochet mandala pattern, it's a quick and fun project using various of different crochet stitches and it is a perfect scrap yarn crochet project!
Visit the Free Pattern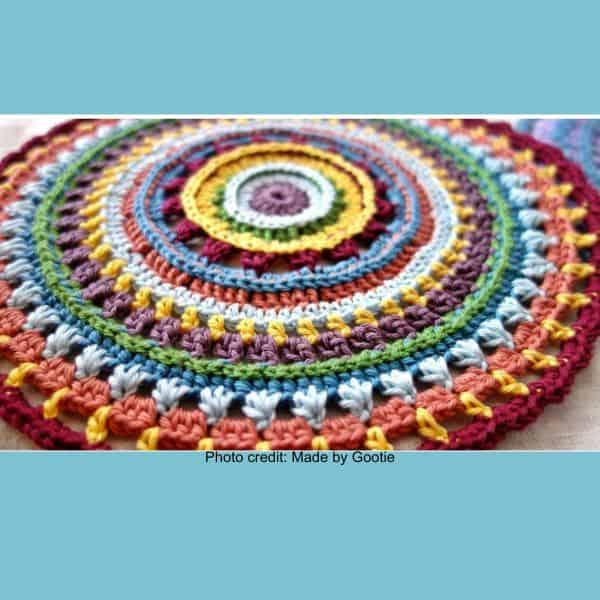 ** Some of the links in this post may include affiliate links. Making a purchase through one of these links pays me a small referral fee at no added cost to you. These small fees add up and help me keep the blog running. View our Disclosure and Privacy Policy for more information.
---
Crochet Soap Saver Pattern – by Zamizug
Perfect little soap savers you can make in so many colors, style your bathroom in no time!
Visit the FREE Pattern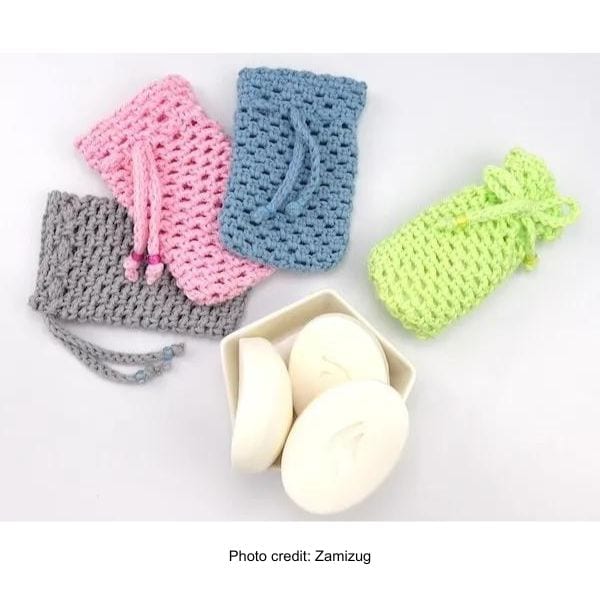 ---
Grab and Go Clutch Bag – by Pine Tree Crochet
This amazingly easy Clutch bag using any leftover yarn color for all occasions is made using the Moss stitch, one-row repeat. So classy!
Visit the Free Pattern
---
Before you get started, check out my newest favorite finds!
---
Yarn Binder – a perfect crochet accessory
A Mini Stepper – Helps you stay Fit while crocheting
The Zodiac Hooks by Furls – an amazing series of hooks
Gauge Ruler – for all your gauges
Little Dots Preemie Baby Hat – by Sunflower Cottage Crochet
Whether you're making a special hat for that new grandbaby or want to make something extra-special for a preemie or newborn in need, this easy yet sweet crochet beanie hat can be finished in no time at all.
Visit the Free Pattern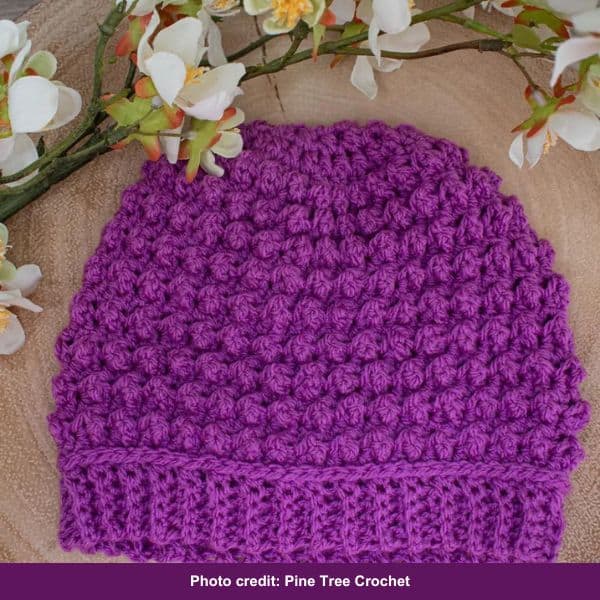 ---
---
3 Free Crochet Keychain Wristlet Patterns – by Banana Moon Studio
These crochet keychain wristlets work up fast, use a small amount of cotton yarn, and make excellent gifts! They are great projects for when you're on the road or when it's warm out because they are small.
Visit the Free Pattern
Want to save this post for later? Pin it!
---
Bonbon Buttons Crochet Pattern – by Knitting with Chopsticks
These cute crochet buttons are really easy to make, work up in a couple of minutes and you get all the flexibility to choose your colors. Plus, it's a great scrap yarn project to use up these tiny little leftovers of yarn (you only need 3m for one crocheted button).
Visit the Free Pattern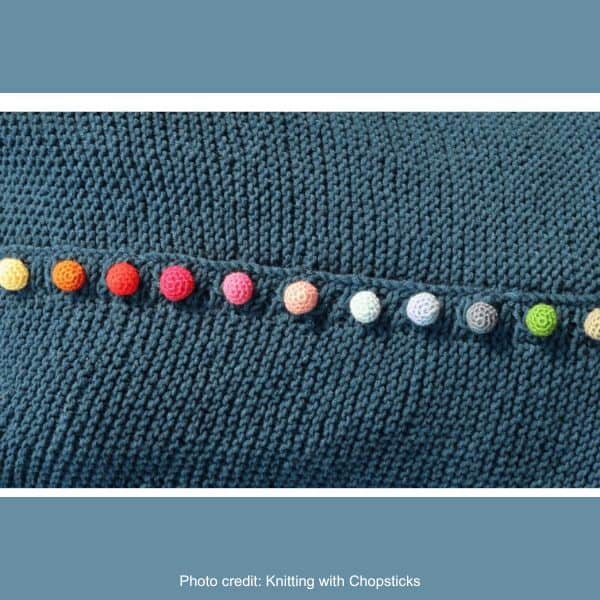 ---
A fun Crochet Potholder – by Madame Stitch
Add a little vintage look to your kitchen with the Happy Scrappy crochet potholder. Use your yarn stash to create a crochet potholder that puts the fun back in functional
Visit the Free Pattern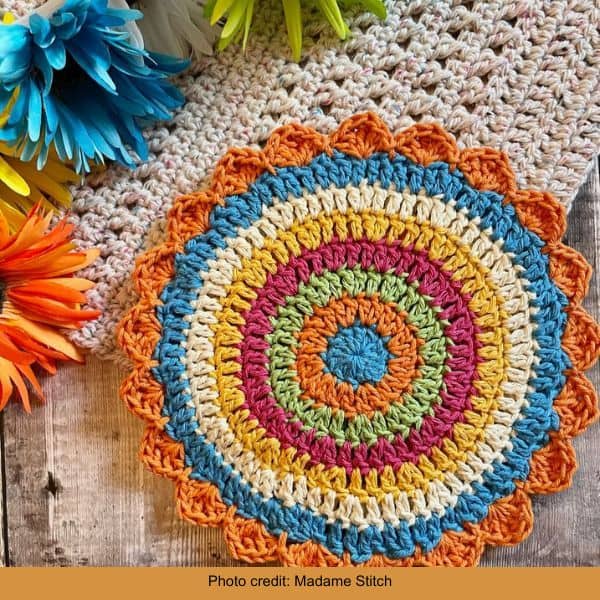 ---
---
Want to save this post for later? Pin it!
Pentagon Ball Crochet Pattern – by Raffamusa Crochet
This rattling ball makes a super cute gift for baby showers, or if you make it bigger, it's just perfect for one-year-olds to play with!
Visit the Free Pattern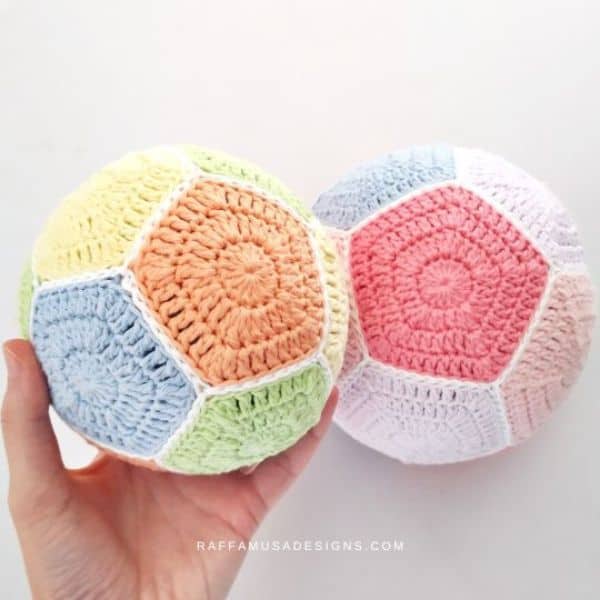 Did you try this Pattern? Share a picture
Tag me on Instagram
@sandrastitchesil
---
---
---
Easy Crochet Hanger Cover – by Easy on The Tounge
Covered hangers are not only beautiful, it's functional as well. It adds an old-world charm and a bit of shabby chic to your wardrobe.
Visit the Free Pattern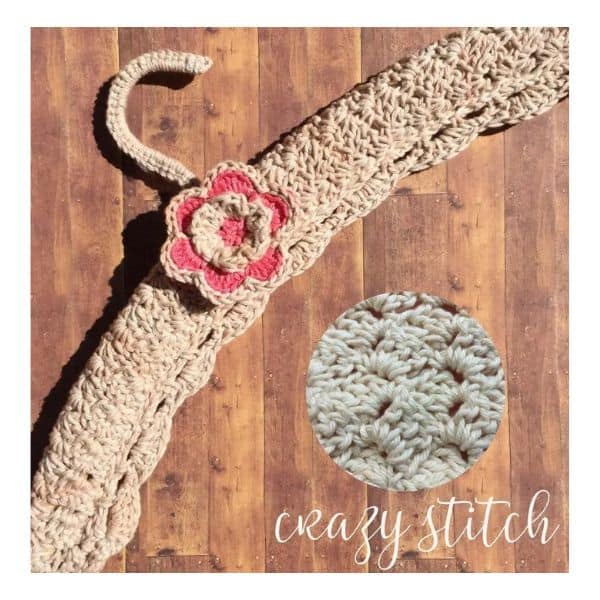 ---
Spring Crochet Scarf – by Toys Lab creations
This Spring crochet scarf works up pretty fast and it's an easy project to make. You can make this easy crochet scarf while watching TV. It also has a video tutorial to help if you are a visual learner.
Visit the Free Pattern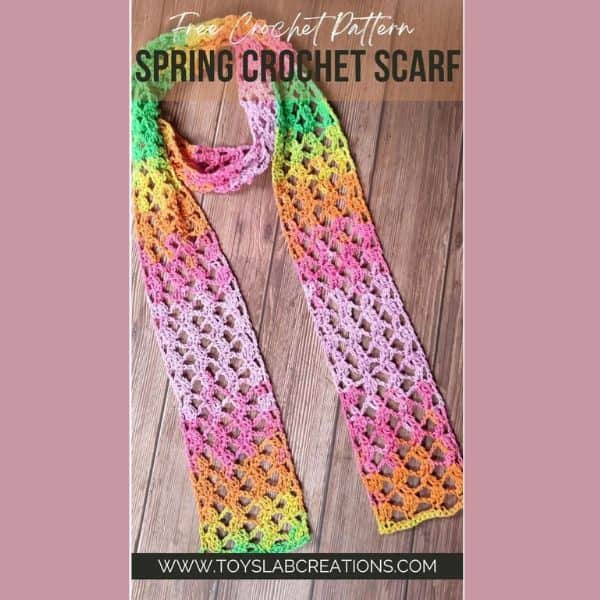 ---
SQUARE WIGGLE CROCHET TRIVET PATTERN
Whether you like to use potholders or trivets to protect your countertops from hot dishes or pots and pants, is a preference. But why not make a unique and very pretty trivet that uses 3D crochet?
Visit the Free Pattern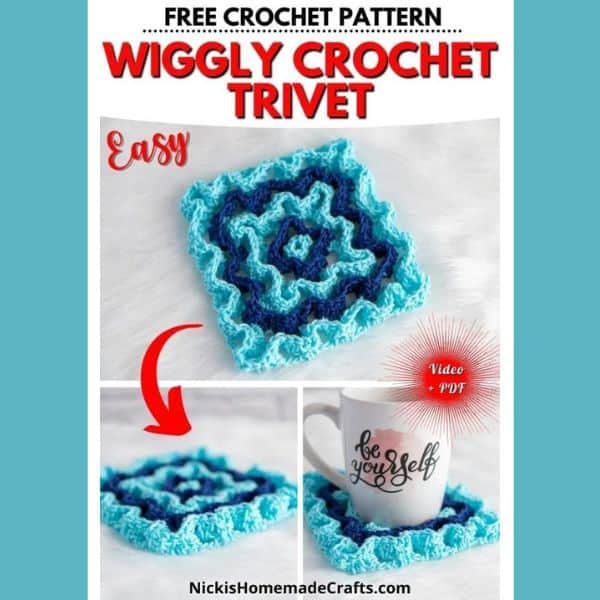 ---
---
Cup of Love Coffee Cozy – by Green Fox Farms Designs
If you are in need of a last minute Valentine's Day Gift, then I have the perfect pattern for you! The Cup of Love Coffee Cozy is quick and fun to make, and perfect for expressing your love on Valentines or any day you choose!
Visit the Free Pattern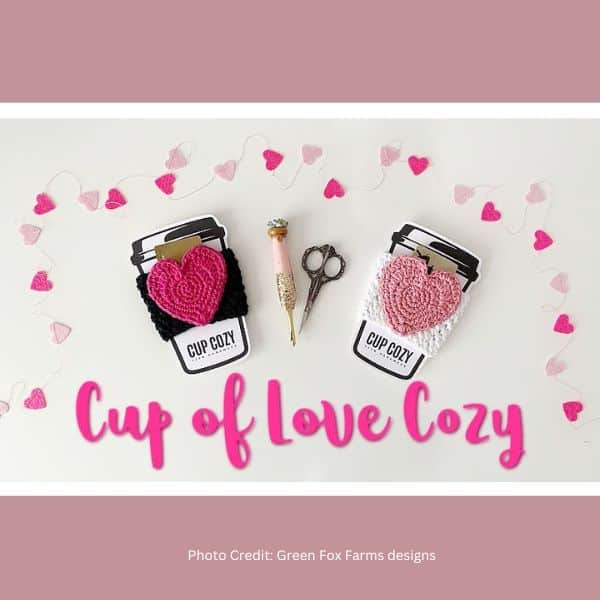 ---
Rainbow Purse & Pouch – by Hooked on Patterns
Make either a mini kiss clasp coin purse or a drawstring pouch, with this free Rainbow Purse & Pouch crochet pattern! Cute! Cute Project!!!
Visit the Free Pattern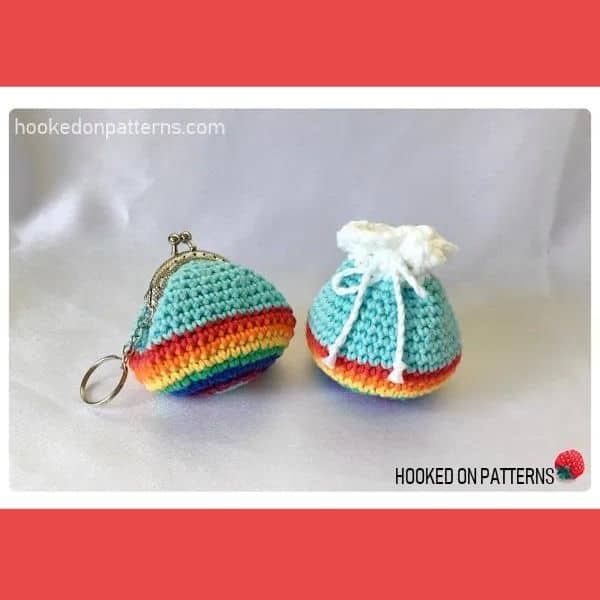 ---
More Scrap Yarn crochet project ideas
DISCLOSURE
AMAZON ASSOCIATES: Sandra Stitches is a participant in the Amazon Services LLC Associates Program, an affiliate advertising program designed to provide a means for sites to earn advertising fees by advertising and linking to Amazon.com.
This post contains links to products that I use and recommend, If you purchase any using my links I get a very small fee at no ad to you! Thank you for supporting my small biz!