Hello, my crochet friends!
Today I have a stitch tutorial for you! The Diamond Stitch.
Well, what can be said about this amazing diamond-shaped stitch? It is great for blankets and sweaters as well as cowls and ponchos!
Watch the video tutorial for a step-by-step tutorial
It's a great stitch because:
Versatile Design: The diamond crochet stitch is a versatile and elegant stitch pattern that can be used to create a wide range of projects, from blankets and scarves to clothing and home decor items.
Geometric Appeal: This stitch gets its name from the diamond-shaped pattern it forms. The diamonds are created by a combination of double crochets and treble stitches, giving the fabric a geometric and visually appealing look.
Texture and Warmth: The diamond crochet stitch often results in a textured fabric, which not only adds visual interest but also provides warmth and coziness. It's great for winter projects.
Be creative!
---
** Some of the links in this post may include affiliate links. Making a purchase through one of these links pays me a small referral fee at no added cost to you. These small fees add up and help me keep the blog running. View our Disclosure and Privacy Policy for more information.
Before you get started…
Check out my Favorite items and tools
Rechargeable LED night reading light on Amazon
Bamboo Hooks on Amazon
Colorful Bobby pins as crochet markers on Amazon
---
Diamond Stitch Crochet Tutorial
---
Want to save this post for later? Pin it!
---
A new stitch steps
When learning a new stitch, try several yarn weights and hook sizes to understand how the stitch works and looks.
Use light yarn colors to get the right formation of the stitch.
Make several swatches before starting a new project
Stay Calm and Crochet!😎
Sandra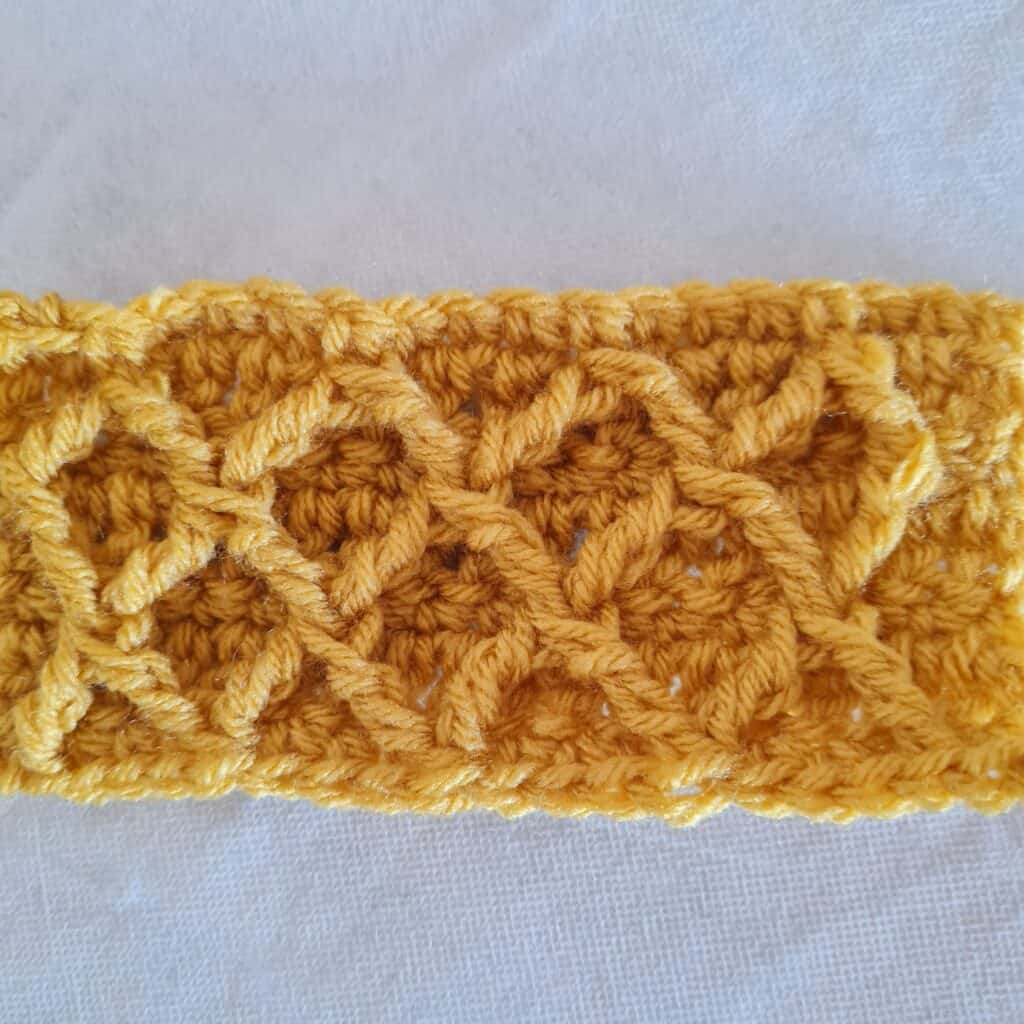 ---
DISCLOSURE
AMAZON ASSOCIATES: Sandra Stitches is a participant in the Amazon Services LLC Associates Program, an affiliate advertising program designed to provide a means for sites to earn advertising fees by advertising and linking to Amazon.com.
This post contains links to products that I use and recommend, If you purchase any using my links I get a very small fee at no ad to you! Thank you for supporting my small biz!